Get Creative With Unique Body Mist!
Wear each scent on their own, or blend multiple scents for your own Unique aroma.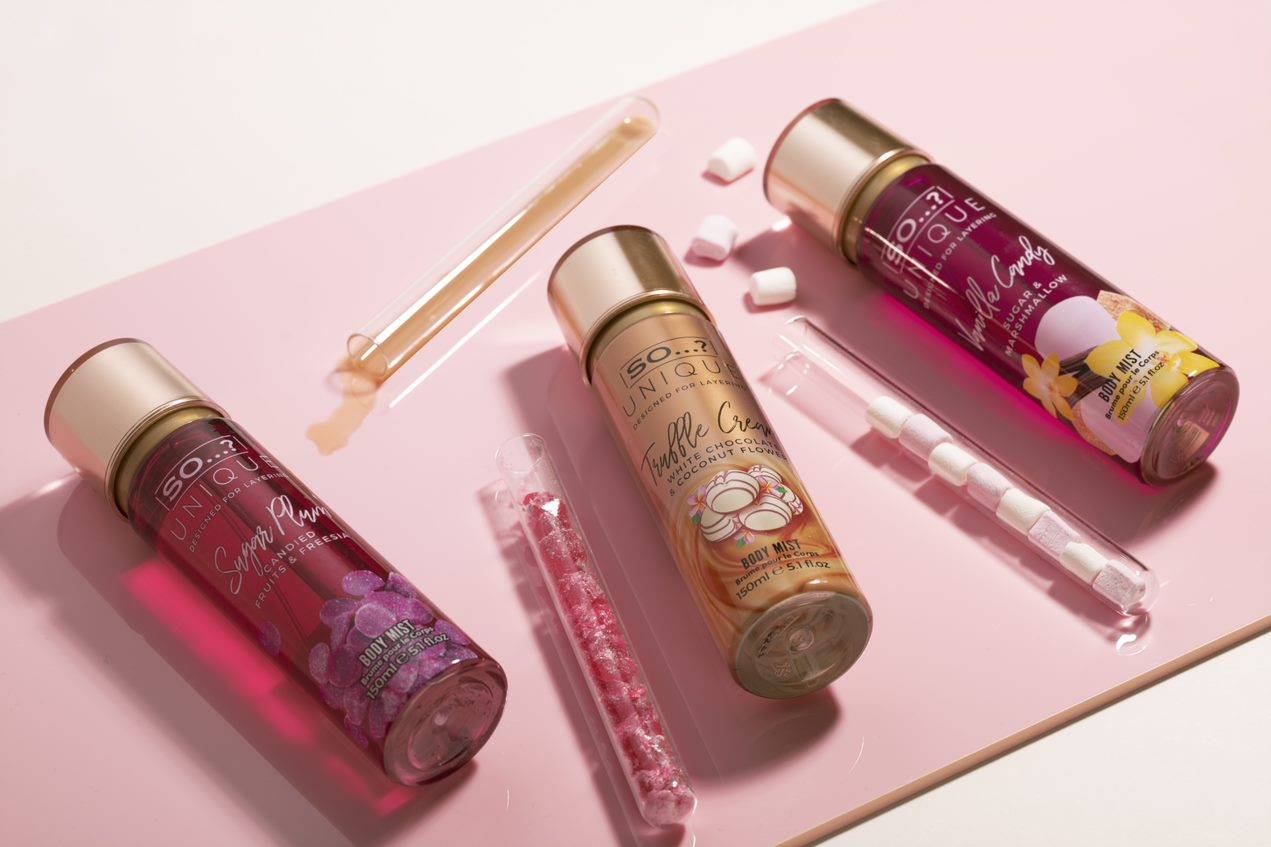 INTRODUCING SO...? UNIQUE BODY MIST
SO...? UNIQUE - Layer like a player, Looking for a perfume that is unique to you? Say hello to our So…? Unique body mist range. Each scent can be worn alone, or adapted and blended for every mood, schedule and occasion
HOW MANY SPRAYS? - Each 150ml So…? Unique Body Mist contains over 1600 sprays, representing 160 days' supply based on 10 sprays a day. Scent should last for an estimated 6 hours after spraying
RECYCLABLE - So…? Unique Body Mist comes in a recyclable plastic (PET) bottle
If you are new to fragrance combining/layering, then first try mixing just two fragrances       together.

You can try two within a fragrance family to enhance those notes that you love: so for example, if you are a lover of florals, you could try mixing two different florals together. Or, for those who love to smell good enough to eat, try mixing a gourmand with another gourmand.

As you get more adventurous you can try mixing fragrance families – florals with fruits are often a winning combo, or gourmands with Orientals.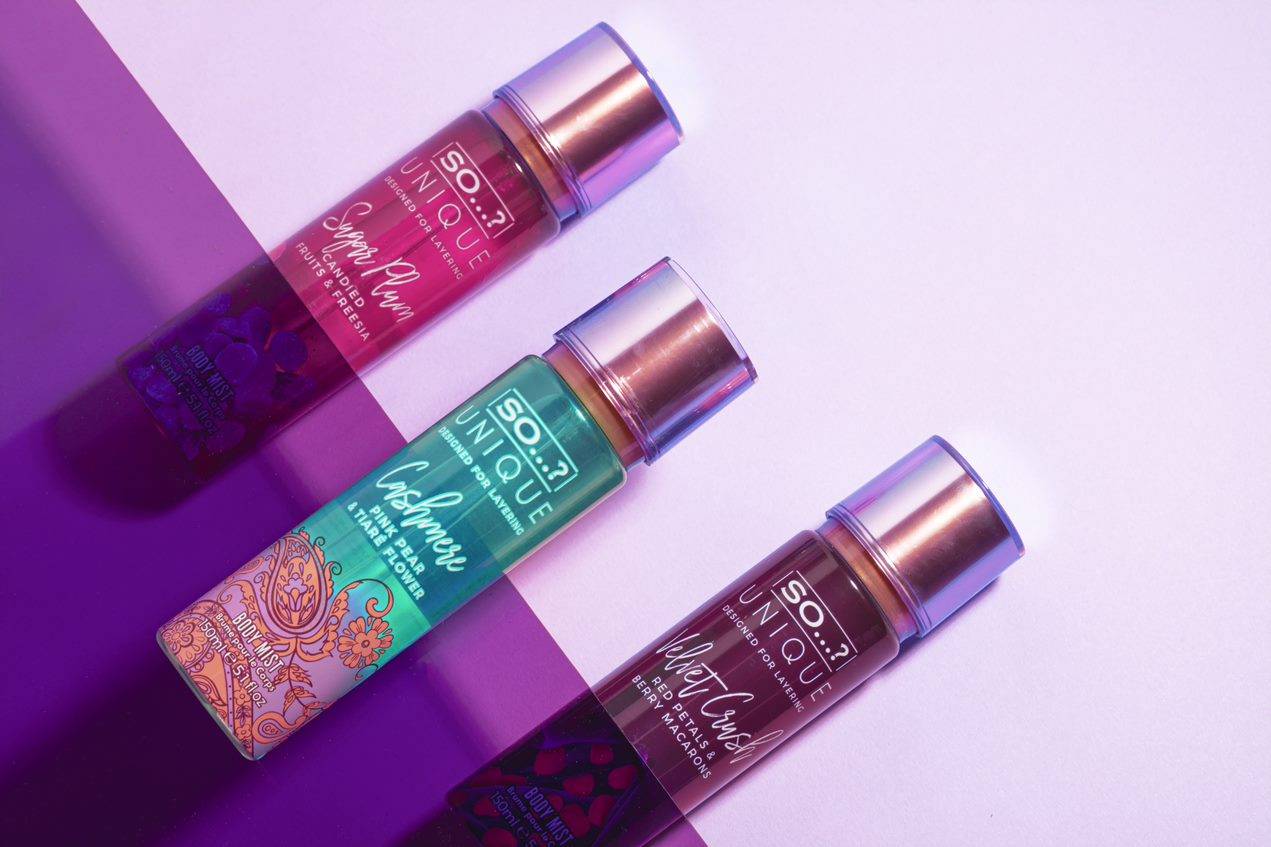 — SO...? UNIQUE COLLECTION —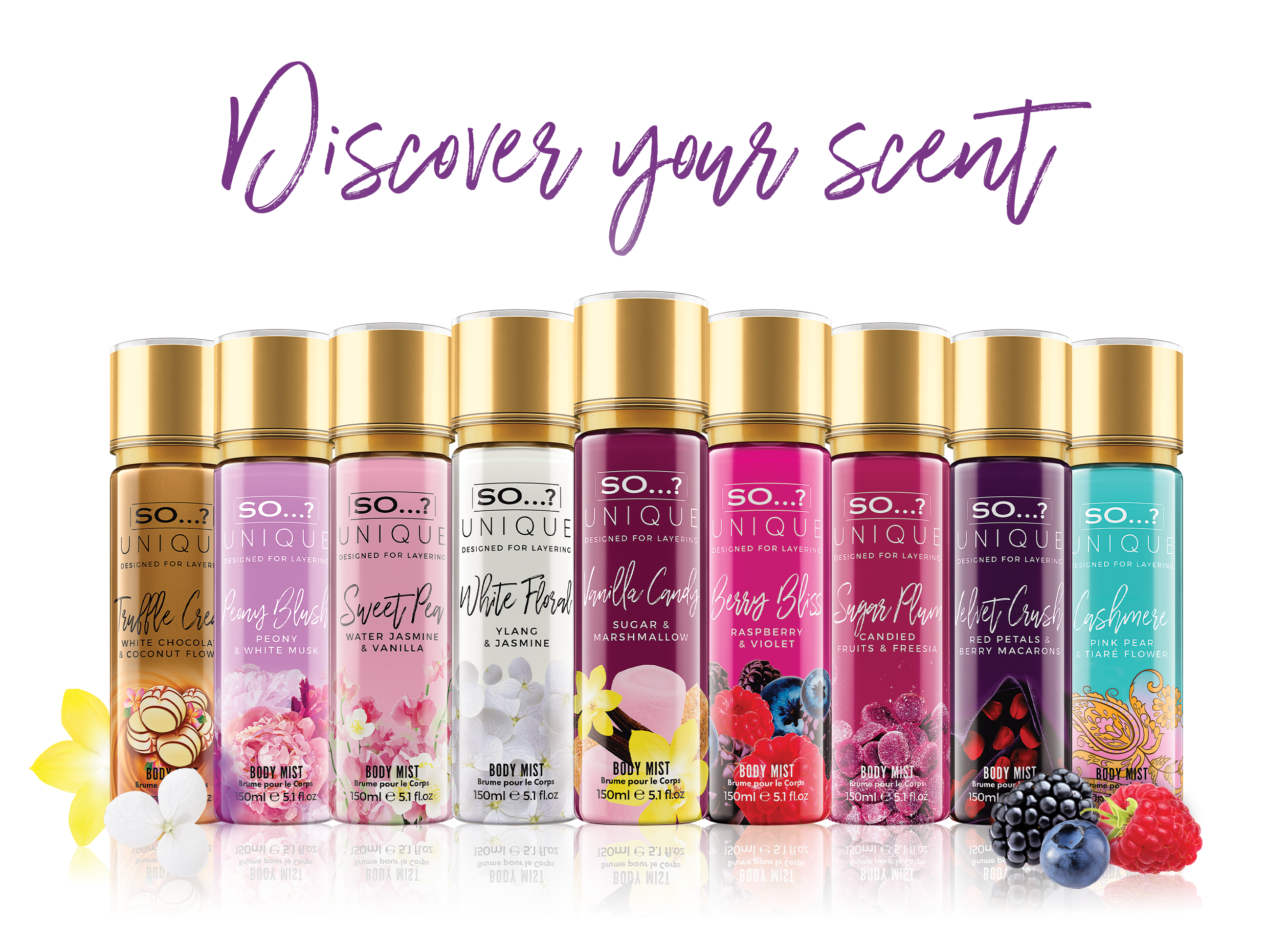 — RECOMMENDED LAYERING BUNDLE SET —
The body mist are great, very light and the sound quality is impressive.
Excellent service, very fast delivery, even at this difficult time.
Lovely fragrance, and have used it daily and am enjoying it very much
Subscribe now to get free delivery over £7