---
Introducing the new
'GLOW INTENSE SHIMMER SPRAY'
This high intense shimmer spray product will be the star of this summer with its amazing glow and luscious smelling scent.
With summer and festival season around the corner, So…? is introducing shimmer spray that will add a sparkly glow and a touch of fragrance to your skin: ​
​
Highlighting your skin – makeup for your body​

Compliment skin colour​

Glitter with fragrance​

Range extended to highlighting pallet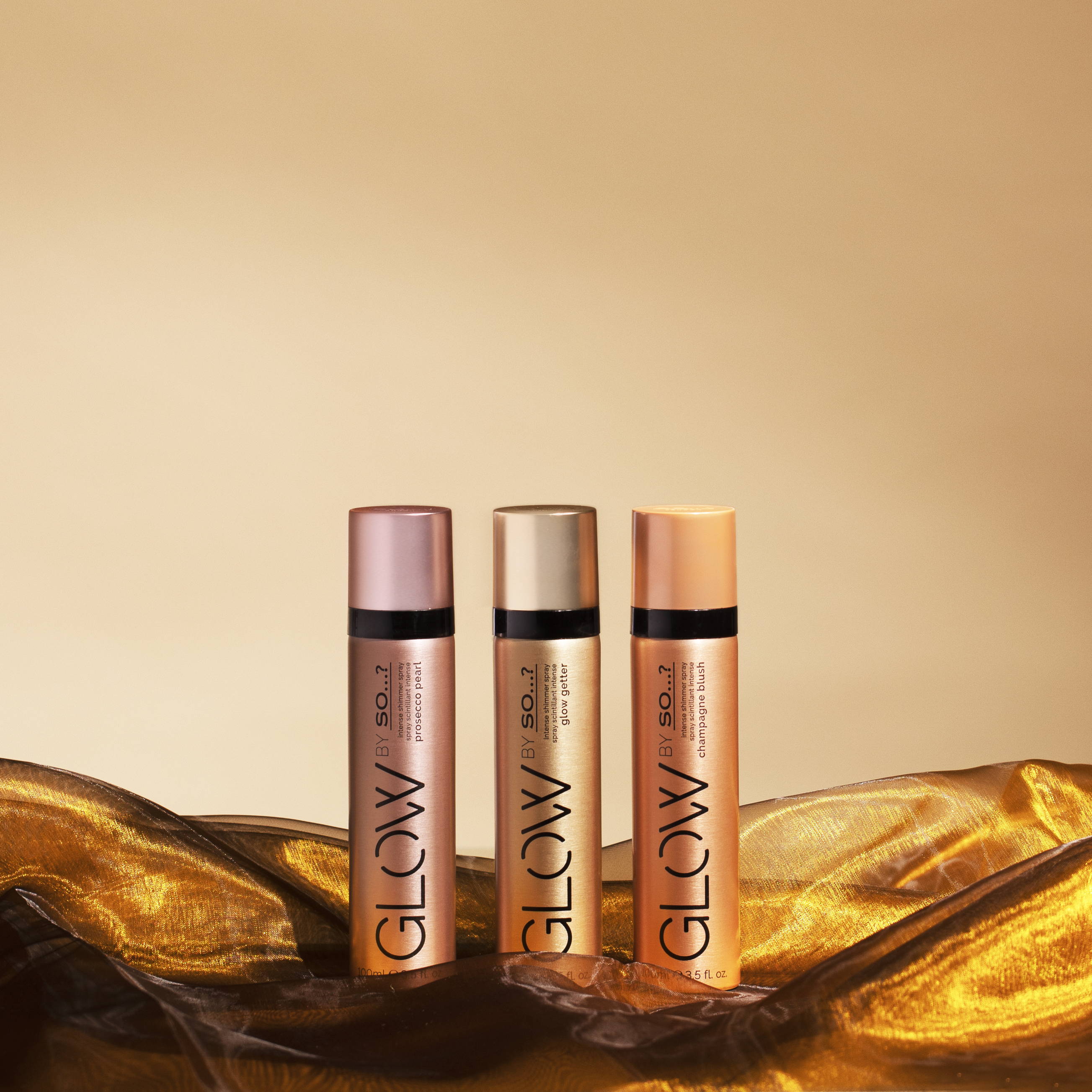 ---
— GLOW BY SO...? COLLECTION —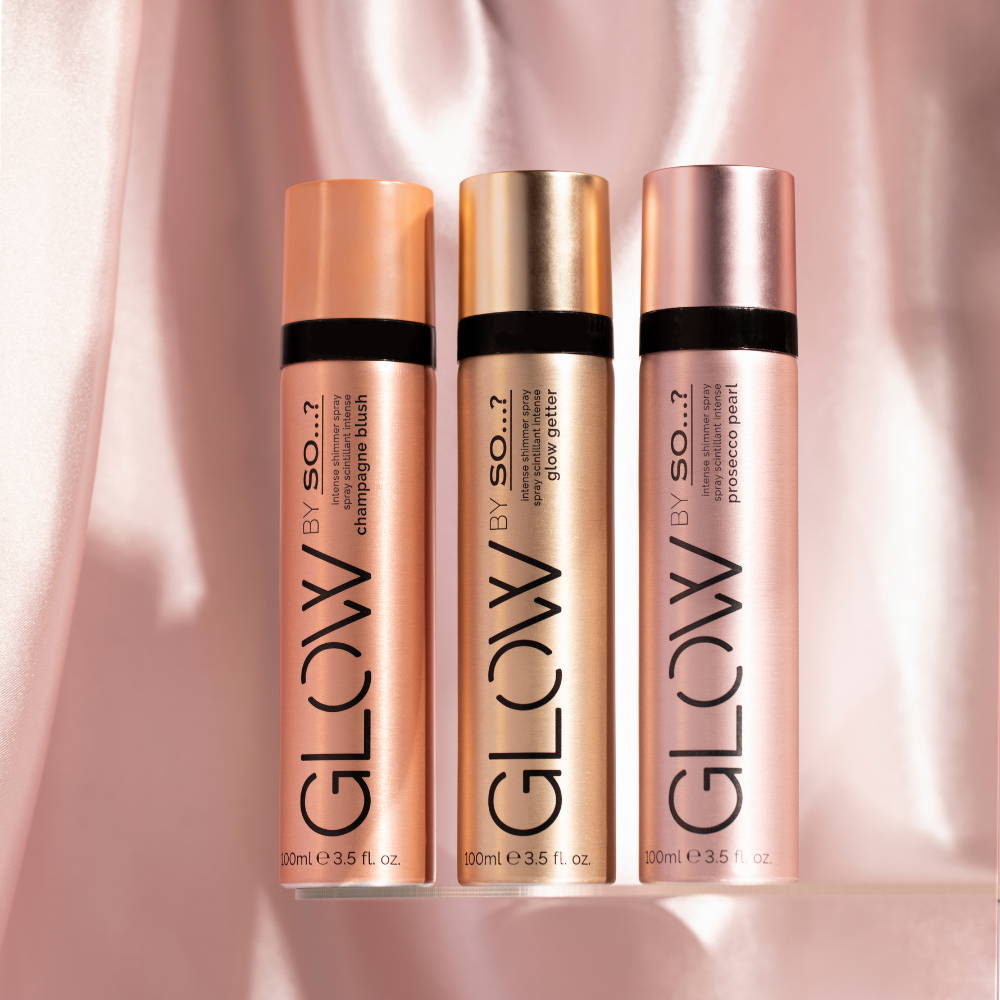 Take your look to the next level with Glow by So…? Intense Shimmer Spray.
This product works as a highlighting spray and is most effective on the parts of your body that the sun hits, such as your collarbone, your arms and when applied with a makeup brush, your cheekbones.
This lightly fragranced product is easy to use, with a range of intensity depending on how far away you spray from your body. The closer you get, the richer the colour and glow, while for a more subtle look, spray further away.
I was most inquisitive when I saw this so had to buy it, on receipt I found it very subtle and will be keeping it for special occasions,
This product smells amazing and leaves your skin with a beautiful glow from within.
Love this scent, it lasts for ages too
Recieve our latest weekly releases, offers, guides and more.