SO…? Unique Sweet Pea Body Mist
Charm yourself with the SO...? Unique Sweet Pea Body Mist 150ml. The sweet and romantic scent is your perfect go to for a date night. Fall for this scent first with the floral notes of violet leaves and water jasmine that marries itself with a sweet vanilla layer.
SO...? Unique Sweet Pea Body Mist 150ml

A delicious blend of sweet and floral scents to tickle your senses

Designed for layering - try mixing with different so...? Unique fragrances to create perfect signature scents that are unique to you

Fragrance notes: Jasmine and vanilla

Vegan, Cruelty free
Pick two or more scents
Spritz them on the same patch on your skin
Try different mixes to find the one that is Unique to you!
We recommend: Sweet Pea + White Floral + Truffle Cream. The perfect fragrance for date nights!
Reviews
Customer Reviews
Daisy B.

United Kingdom
I recommend this product
02/02/2023
BRILLIANT
It smells so go and refreshing, and makes me smell like spring sweetpeas
Denise K.

United Kingdom
12/05/2022
Fragrant and fresh body spray.
Fresh and fragrant body mist. Lovely alternative to perfume!
Tracey C.

United Kingdom
I recommend this product
07/31/2022
Item not recieved
I have been emailing So…. Regarding this order with no response as to where my order is or if it's been delivered or lost even though it says it's on its way I've not recieved it. Not very happy at all with So…. Customer service
Rhiannon F.

United Kingdom
I recommend this product
04/09/2022
Smells wonderful!!
honestly, unlike the other so sprays this one actually nice, and so is the bottle and it's quality. im not a fan of vanilla but this svcent makes it work. honestly so good 10/10 recommend but get it at the supermarket like tescos if you're not into sweet scents.normally so sprays are very sweet and hard to keep on as they're so sweet, but this one is JUST right.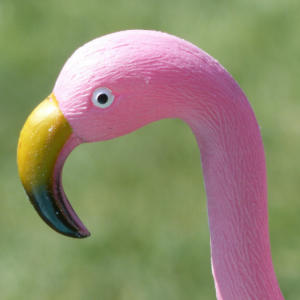 M
Me2000

United Kingdom
I recommend this product
07/05/2021
Product Recall Needed
Hi, I used to love this product and buy it in bulk (I mean about six bottles at a time @£5.99!) because it smelled so amazing. I always got compliments when wearing it - it became my 'go to' and 'signature scent'. About three months ago, I ordered in bulk online, and every bottle that turned up smelled off, and the colour wasn't the lovely pink depicted in the photo above - it was a rancid orange. I had a full refund from boots and found some 'normal' bottles on the shelves. Since then, in my locality this is on sale in Tesco and boots. All these stores have the bad smelling orange product. Today, I even found that the 'White Floral' one had discoloured. There is some quality control needed here. I've mentioned this on twitter and had no response so far. Please can you advise? Has their been an ingredient change? Is there a stock or quality control issue? This used to be so lively, but it's terrible now. Boots say they cannot pull this from the shelves because you have not told them there is a fault with this. On all the online images it is pinky-clear (as my last remaining bottle of 'good' is). What's on sale wildly now is rancid and orange. I don't think people realise that it's pink and meant to smell nice! Can you advise? If I buy directly from you, will I get the pink bottles or one of the awful discoloured orange bottles that smell bad? I've attached my photos, so you can see. Thanks very much.
Please login and you will add product to your wishlist